Our Philosophy
Help me to help myself

Little Yacks champions the right of each child to pursue his/her individual talents and interests. We provide a comfortable, non-competitive, caring and carefully developed education environment where children's individual needs are observed and met. We help each child develop independence, self-discipline, self-initiative and respect for self and others. This includes supporting the development of the child's daily living skills and language development.

We recognise the value of partnerships between a child's parent, family and local community. We encourage, support and provide opportunities for these partnerships to develop and grow within our Centre. This includes frequent opportunities to interact with residents of our on-site aged care centre, when the residents' activities program and the children's education program align.
---
Brief History
Parents of children in Yackandandah approached us to consider setting up a childcare centre midway through 2018. We agreed and opened with a temporary licence on 10 December before re-opening in January 2019.
The parents sought a childcare centre that would build on community and identity, consult parents on key decisions and recognise the role of the family in the child's development. These values shape what we offer at Little Yacks.
Future plans
We have a vision for a purpose-built childcare centre that enables children's self-development and connects them to the natural environment. Ask to see our concept plans.
---
What's on offer?
As of January 14, 2019, Little Yacks offers childcare for children from 12 weeks to 5 years of age.  We have a licence for 34 children.

Little Yacks staff act as the 'guide or facilitator' to support the children in their self-development. We help each child develop independence, self-discipline, self-initiative and respect for self and others, thereby preparing them for school and life.

We are also excited to provide intergenerational activities. The program engages children and the on-site aged-care residents.

We offer small groups with a babies' room, toddlers' room and a bigger space for 3 to 5 year-olds, to support the children's developmental and social needs. Personalised relationships between staff, children and their families are our priority.
Have a look around
We welcome parents and guardians to make an initial call to inquire about available places that might suit you and your child's needs. Then we encourage you to come to an orientation session. You will meet the staff, see the rooms and outdoor spaces in action and we will explain how childcare operates at Little Yacks.
What do I need to bring?
Once you have completed the enrolment form and confirmed your child's days with us, you will need to bring the following with you each day your child is at Little Yacks:
Food - snacks and lunch
Clothes - a hat and a change of clothes
Nappies - if required
Personal bedding - for children who have a sleep during the day: small fitted sheet, pillow case, light blanket, cuddly toy if needed.
Please email m.rouch@yackhealth.com.au or phone Little Yacks on 02 6028 0188 or 02 6028 0187. You will be required to compete and enrolment form.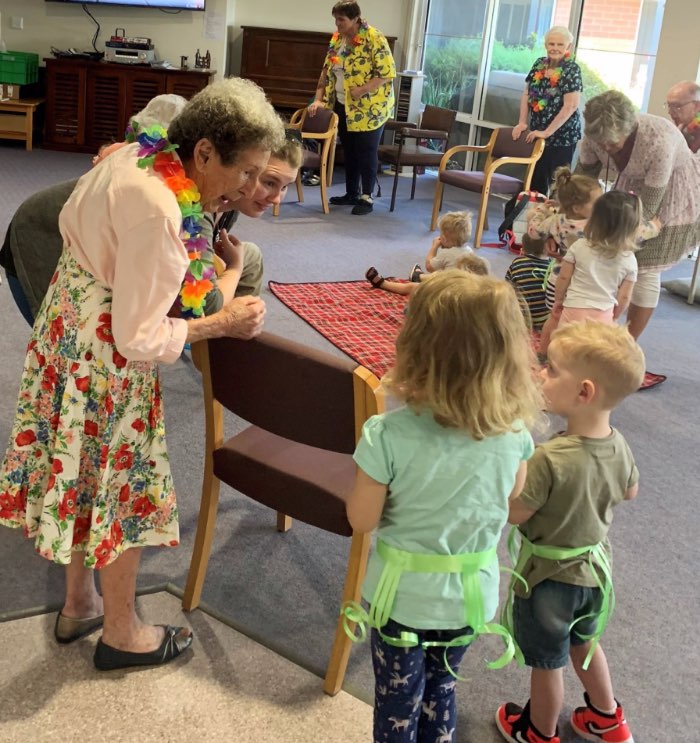 Fees
We offer full day care at $100.00 per day or half days at $50.00, where available.
The childcare subsidy is available.
Hours of Operation
Monday
7.30am - 6.00pm
Tuesday
7.30am - 6.00pm
Wednesday
7.30am - 6.00pm
Thursday
7.30am - 6.00pm
Friday
7.30am - 6.00pm
Contact Us